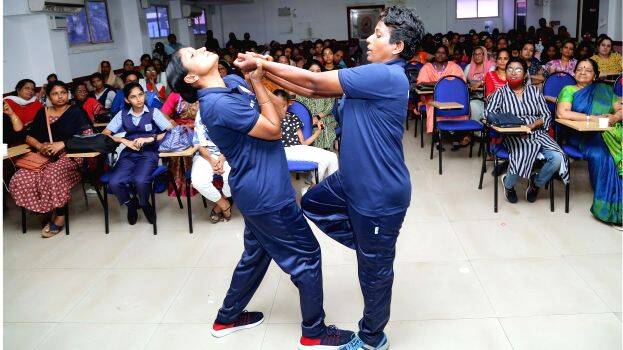 KOCHI: To deal with attacks against them, seven lakh women in Kerala have got self-defence training from the police.

The woman are given training to deal with possible scenarios of necklace snatching, bag snatching and threats by brandishing weapons, etc. Trainers are women police commandos.
At all police divisions, four women officers are in charge of providing the training. The 20 hour-long classes will be in six stages. Even after this, the woman should frequently practice the moves at home.
Lissy Mathai, Commando Senior Civil Police Officer of Kochi City Police, told KeralaKoumudi that those who come with anxiety return with double confidence after the training and that many people express their gratitude after the training proved helpful in times of crisis.
As part of Women's Day, around ten thousand women came to train at the two-day defence training course organized under the name 'Jwala'.
Nirbhaya case paved the way
After the Nirbhaya case, which shocked the nation's conscience, the police came forward to provide defense classes for women. The project became popular with the support of the government. If the classes had not been stopped due to the Covid induced lockdown, the number of people trained would have crossed 10 lakh.
Police will come to train at your place
If there is a suitable place for training and there are women to learn, the police will come to that place and conduct classes for free. At present the training is focused on colleges, schools, residents associations, Kudumbashree units etc.