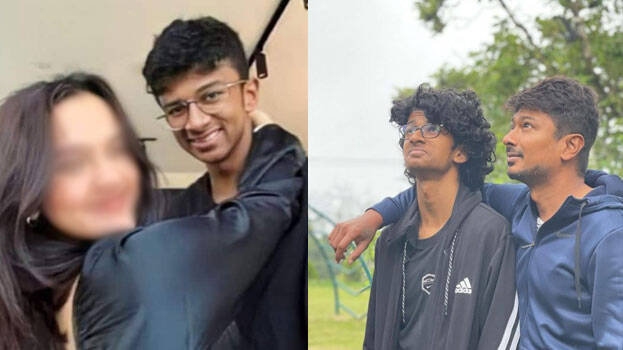 CHENNAI: Tamil Nadu Sports and Youth Affairs Minister Udayanidhi Stalin has responded after private pictures of his son Inbanithi and his girlfriend circulated on social media. When the media asked him about this, he responded that his son is 18 years old and it was his personal affair.
"It is my son's personal matter. There is a limit to interfering in a person's personal affairs. I can't reveal what me, my wife and son discuss in public.", he said. Many people came out appreciating Udayanidhi's answer. Meanwhile, the opposition parties in Tamil Nadu are using the pictures on social media as a political weapon.
The pictures of Inbanithi and his girlfriend came out in January. When the pictures went viral and created controversy, Udayanidhi Stalin's wife Krithika Udayanidhi supported her son. She tweeted that there was no taboo on loving and expressing it.