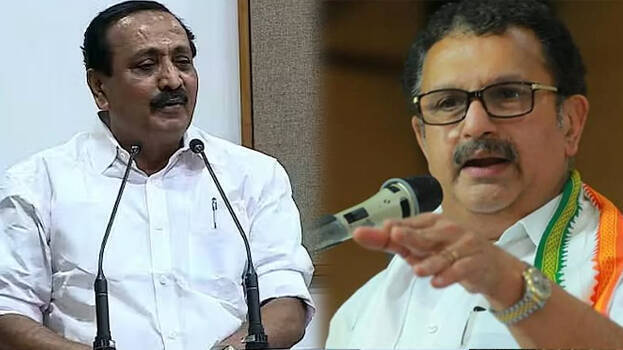 KANNUR: MK Raghavan and K Muraleedharan, who brought the KPCC leadership to a consensus discussion, are strengthening the 'MP Caucus' in the Congress. The MPs are making the move by foreseeing the Lok Sabha elections. They are also concerned that those supporting them will not get seats unless they start working actively.
The MPs have started the new initiative with the blessings of Shashi Tharoor MP and former KPCC President Mullapally Ramachandran. The Kozhikode DCC leadership has decided to hold talks with Mullapally, who is at odds with the state leadership. They aim to become a decisive voice in the selection of candidates including in Kannur, K Sudhakaran's seat in the Lok Sabha elections. K Sudhakaran had announced that there is no more group in the Congress since he assumed the office of KPCC president. However, a 'groupless group' is getting stronger in the party under the leadership of K Sudhakaran and with the support of KC Venugopal and VD Satheesan. The new group equation led by MK Raghavan comes amidst this.
Another reason for the strengthening of the new caucus is opposition from some leaders to K Sudhakaran and VD Satheesan on the decision to issue show cause notices to MK Raghavan and K Muraleedharan on the public statement. The KPCC leadership concluded that it was wrong to issue a show cause after the AICC leadership intervened. The new developments may also reflect in the Congress reorganization. It is indicated that K Sudhakaran will not be given full authority in the reorganization and a special committee will be set up to take the final decision. MPs may also be part of the committee. A discussion will be held with the group leaders about this next week.