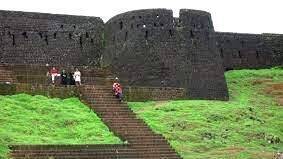 THIRUVANANTHAPURAM: The Archeological Survey of India has issued a letter to the state asking to hand over 3.52 acres of land including the Bekal bungalow inside the Bekal fort in Kasaragod for setting up an archaeological exhibition museum. The archaeological finds from the excavations carried out at the fort twenty years ago are kept in the regional offices of the Archaeological Survey of India. These are not accessible to visitors. The archaeological department has 38 acres of land at Bekal Fort. The 114 years old bungalow is owned by the state government. The central government is alleging that the state government is keeping the possession of land by making changes to the field measurement book at Pallikkara village. But the archeological-revenue-tourism departments haven't given any official responses in this regard.
To be exhibited in museum
Canon remains
Coins
Pottery
Utensils from abroad
Anklet
Lack of maintenance by state government
The Bekal bungalow, which is owned by the state, has been facing disintegration for some time now as is evident from damage to roof tiles and other parts of the building. No action has been taken to restore the electricity connection. The 10 cents of land including the building was handed over to the Bekal Resort Development Corporation (BRDC) in 2006 by the state government's tourism department. Earlier, accommodation was allowed in the bungalow built by the British. However, this was stopped after the Centre informed that the building cannot be used for commercial purposes. With this, BRDC withdrew from further operations. In the building which has a British seal, there are 3 bedrooms, spacious front and rear verandas, a central hall and a washroom.