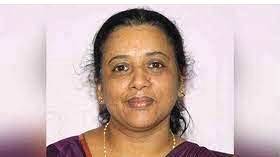 THIRUVANANTHAPURAM: Prof Ciza Thomas has approached the Administrative Tribunal against the government taking disciplinary action for her assuming the charge of the technical university vice-chancellor without obtaining the government's approval. The petition has named the principal secretary, additional secretary, technical education director, and accountant general of the Higher Education Department as opposite parties.
The higher education secretary has issued a notice to Ciza to show cause within 15 days for not taking disciplinary and departmental action. In the petition of Ciza Thomas, it is said that she took charge as per the order of the governor and the actions of the government are malicious.
"The Principal Secretary of Higher Education has no statutory authority to take disciplinary action. The show cause notice was issued against the rules. A copy of the governor's order giving the responsibility of V.C. was sent to the principal secretary of the Department of Higher Education". the plea reads.