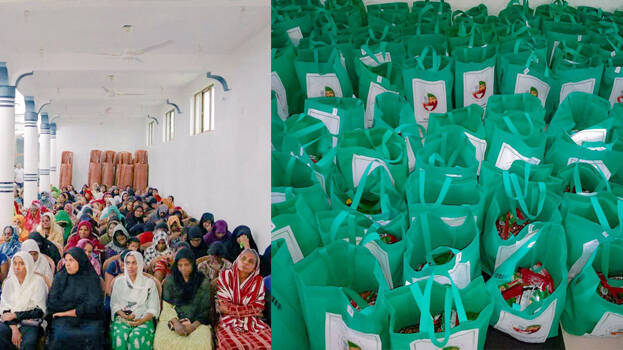 COLOMBO: India's care has been helping Sri Lanka, which has been reeling from economic collapse, recover for months. India has extended its hand to the island nation many times in cash and goods. Ration kits were distributed to the needy sections of Sri Lanka under the 'neighborhood first' foreign policy, which is being implemented prominently by the Modi government. It was Indian High Commission that intervened and distributed food kits.
The Indian High Commission in Colombo has posted pictures of the kits being distributed under the caption 'Glimpses of ration distribution in Kalmunai'. Sri Lanka's economic collapse started after the spread of Covid. The island nation's revenue has fallen due to a slump in tourism. A huge amount of debt, including from China, also added to the momentum of the collapse. After Russia invaded Ukraine last year, the price of oil and food commodities in the international market increased dramatically, and Sri Lanka's situation became dire.
Sri Lankan Foreign Minister Ali Sabri, who recently arrived in New Delhi, thanked India for the assistance provided to the economically devastated Sri Lanka. He said that even the people of India came forward to help them. 'Your true friends are tested when bad times come. India stood by us, so we are very grateful for what India has done for us.' Sabri commented.