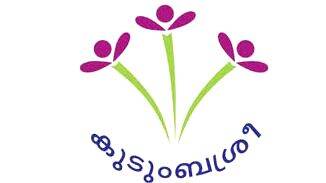 When life gifts disappointment, it will be good to share the downfall with someone. It may help mend your mind, and charge the bedridden optimism following the crisis. But a lone life with disappointment is a calling for more predicaments. The biggest success of the government-initiated Kudumbasree program is that the organization has helped lakhs of women to come out of that abyss of disappointment and to serve the state a noble deed. In the 25 years of exemplary service, more than 3 lakh women worked in the organization, changing fortunes.
Waste disposal, small-scale businesses, farming, Janakeeya hotel, microfinance, and a conga line of many other initiatives come under the wings of the women's organization. However, the focal point of what made the organization a talked name in Kerala was their sheer mind to turn women financially independent, thus breaking the old stigma of male supremacy in the workplace.
During the initial days, it was the uneducated ones, outcasts, and penury-stricken women who mostly came for shelter in Kudumbasree. But coming to the present times, things are all upended. Now, the women joining the organization are educated with prowess in IT fields. The Kudumbasree has now been involved in many schemes like working against alcohol, occult practices, abuses against women, use of illegal substances, and many others. Their share of contribution to fighting the many prohibited practices is unique and commendable. After 25 years from start, the organization now has a formidable strength of three lakh volunteers. The contribution from IAS T K Jose to help Kudumbasree climb the ladders of recognition is not lost on time. The silver jubilee celebration is inaugurated by Indian president Droupadi Murmu— a recognition and an iconic moment in the chart.
On a bitter note, albeit all the celebrations, the government recently made some hasty decisions to stop working more than 200 Janakeeya hotels after the local self-government didn't pay the impending bills.