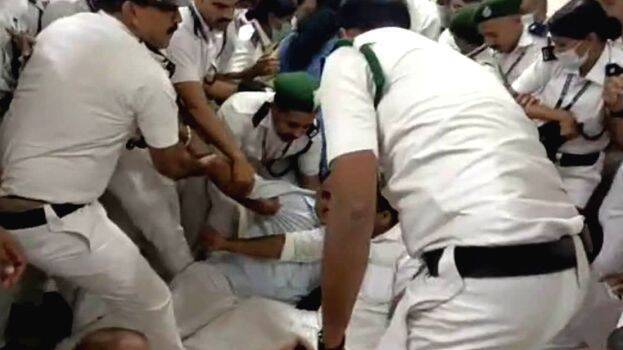 THIRUVANANTHAPURAM: The Museum police have started an investigation into the clash involving the opposition and ruling MLAs and the Watch and Ward staff in front of the Speaker's office. The police on Friday recorded the statements of the Watch and Ward staff undergoing treatment at Thiruvananthapuram General Hospital and the doctors, who treated them and the opposition MLAs. The recording of the statement of the doctors was not completed on Friday as the doctors were on strike.
The police have to examine the video footage of the incident and record the statement of the MLAs to get a clear picture of the incident. The police will give a letter on Saturday seeking the permission of the Legislative Assembly Secretary for this. If permission is granted, the police will check the CCTV footage of the assembly corridor. While two ruling party MLAs, 9 Watch and Ward staff, including the additional chief marshal, have been booked under bailable sections, seven opposition MLAs have been booked under non-bailable sections. It is reported that there no immediate actions, including arrests, will be taken in the case.
The complaint lodged by KK Rema with the DGP has been handed over to the Museum police. The police are of the opinion that there is no need to register a separate case in this complaint. According to the police, if a separate case is registered on Rema's complaint, another case will have to be registered on the complaint of the Watch and Ward staff.