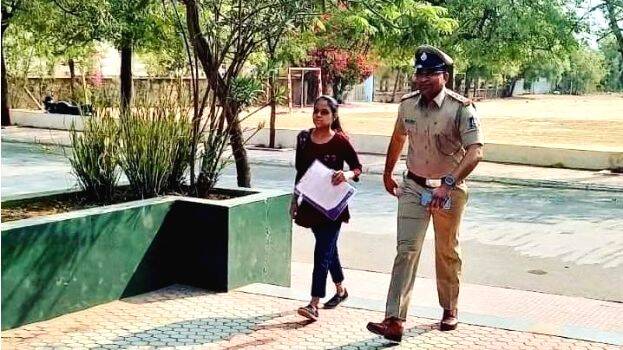 Custodial murders and cruelty normally come into mind when news circles around the police force. Normally their gentle side is kept shrouded and is no glitter for news. And far away in Gujarat, one police officer made a timely intervention in helping a broken student to help reach the exam hall in time. This is surely news.
A student who arrived to write the board exams was dropped at the wrong venue by her father. The girl when examining the roll numbers came to know about the mistake but was left with no option. The time was nearing and the venue was silenced into exams. On the verge of breaking down, she saw a police officer approaching her. The officer was on duty in the venue and asked her about the concerns. The roll number was found out and the venue was a school that was 20 km afar. A jeep was brought in and a siren call played in full throttle to help the girl reach the venue amidst busy traffic.
The incident has won the internet with praises pouring in torrents for the police officer.