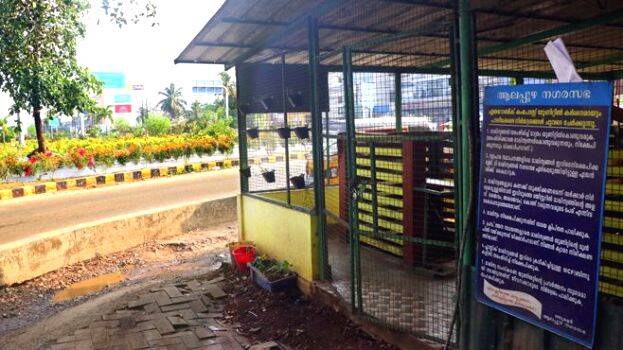 ALAPPUZHA: 'Azhakote Alappuzha' is an example for local bodies who see waste management as a discomfort.
'Nirmala Bhavanam Nirmala Nagaram 2.0 and Azhakode Alappuzha' is Alappuzha Municipality's cleanliness and waste management campaign. Like Brahmapuram, Alappuzha city garbage was dumped at Sarvodayapuram adjacent to the city. This ended when the locals objected. It was then that the Thumboormuzhi Model Waste Management was started under the leadership of former Minister Dr. TM Thomas Isaac who was Alappuzha MLA.
Waste will be sorted and composted. Organic waste can be deposited in the aerobic compost units of the wards from 5.30 am to 10 pm. In each bin, the waste will decompose and become compost within 90 days. The municipality is using this fertilizer to grow vegetables and flowers. Garbage can be composted in the kitchen bins provided in households where it is difficult to transport garbage. Inorganic waste is given to haritha karma sena.
456 aerobic bins in 36 aerobic plants
Kitchen bins in 10,020 houses
Fertilizer within 90 days
Up to 15 bins in aerobic unit.
Garbage in a bin becomes compost after 90 days.
A bin is an air-permeable tank
Germs will be destroyed in the heat of 70 degrees inside.
There is no smell and no flys because the water does not come down
You can buy free fertilizer from here.
Cross border recognition
Alappuzha Mayor Soumyaraj participated in the International Zero Waste Cities Conference held in January in Manila, Philippines. Alappuzha is the only municipality in Kerala and one of the five municipalities in the country to have been invited to the conference.
'Azhakode Alappuzha' project and manure from waste and its use in agriculture are well received. Out of 52 wards, more than 15 wards got full sanitation status.
Soumyaraj, Alappuzha Municipal Chairperson