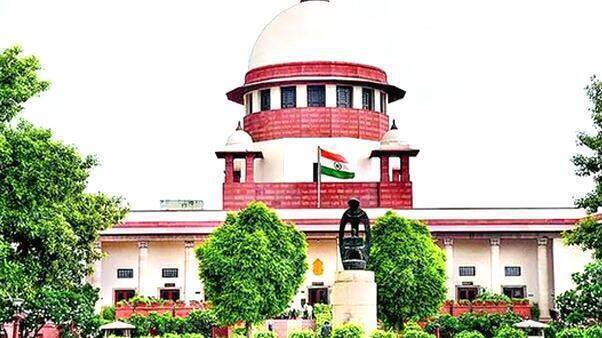 NEW DELHI: Muslim League said that BJP's election symbol, the lotus, is a symbol of Hindu and Buddhist religions. The argument of Muslim League was while considering the petition in the case against political parties using symbols and names related to religions. Muslim League has requested the Supreme Court to add BJP as a party to the petition.
Muslim League also argued in Supreme Court that the petition should be dismissed if the BJP is not added as a party. Senior advocate Dushyant Dave and advocate Haris Beeran appeared in court for the league. League also demanded that 27 other political parties, including the Shiv Sena and Shiromani Akali Dal, which use the name of religions, be joined in the case.
The petition was filed by Syed Waseem Rizvi, former chairman of Uttar Pradesh Shia Waqf Board, seeking action against political parties using religious names and symbols. The demand in the petition is that the Election Commission should be instructed to cancel the name and symbol granted to political parties that use religious symbols. The new demand was made by the lawyers of the league during the hearing of this petition.
The Supreme Court had directed the complainant to add all political parties using religious names and symbols as parties in the case. But he added only Indian Union Muslim League and All India Majlis-e-Ittehadul Muslimeen as parties in the case. Subsequently, the Muslim League came forward with the demand to add BJP as a party. The Supreme Court adjourned the petition for hearing next month.