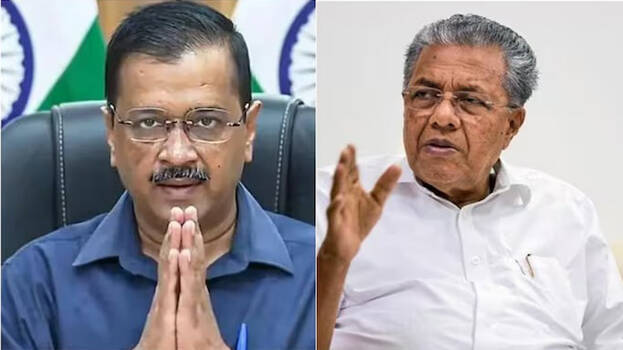 NEW DELHI: A recent report claimed that the Aam Aadmi Party's attempt to form a third front by bringing together non-BJP parties ahead of next year's general elections has failed. According to a national media outlet, the Aam Aadmi Party had sent a letter inviting seven non-BJP and non-Congress chief ministers, including Kerala Chief Minister Pinarayi Vijayan, to Delhi for a meeting.
However, the attempt to form a front under the leadership of Aam Aadmi Party Chairman Arvind Kejriwal turned out to be a failure. On February 5, the Aam Aadmi Party sent invitation letters to West Bengal Chief Minister Mamata Banerjee, Kerala Chief Minister Pinarayi Vijayan, Tamil Nadu Chief Minister MK Stalin and Jharkhand Chief Minister Hemant Soren. The CMs were asked to come to Delhi on March 18. However, the letter inviting the leaders did not receive the response that the Aam Aadmi had hoped for, the report said. With this, the Aam Aadmi Party's attempt to bring together political parties that are common enemies of the BJP in the 2024 elections failed.
It is reported that only Telangana CM K Chandrashekar Rao, who shares a warm relationship with Arvind Kejriwal, officially informed that he is declining the invitation citing health problems.
Meanwhile, Bengal CM Mamata Banerjee has announced that the Trinamool Congress will join forces with the Samajwadi Party to fight against the BJP in the coming elections.