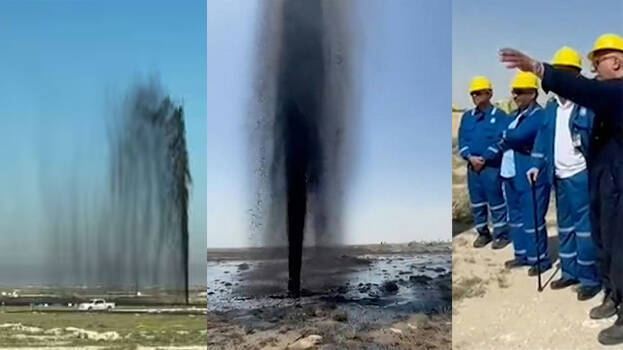 KUWAIT CITY: The Kuwait Oil company has declared a state of emergency due to an oil leak in the fuel pipeline. But it is reported that no one was injured in the oil spill and the country's oil production was not affected. An oil leak occurred in the state-owned oil company on Monday.
The company spokesperson clarified that the accident did not occur in a residential area and the oil spill was reported on land. Kuwait media released footage of oil spewing high up from the fuel pipe and pooling around the area.
At the same time, the company states that no hazardous fumes have been emitted due to the oil spill in the western province of the country. The oil company also said that it has assigned staff to find the source of the leak and taken measures to control it.