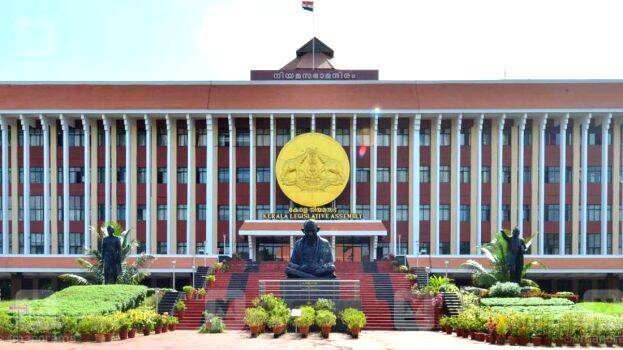 Opposition applauds to CPI leader's statement
THIRUVANANTHAPURAM: In the case of RSS-BJP workers attacking him during the 2016 assembly election victory demonstration, CPI leader E Chandrasekharan openly said in the assembly that the accused were released because the witnesses, CPM workers, had defected. Without mentioning that they were CPM members, Chandrasekharan clarified that the setback was due to the defection of the prosecution witnesses in a personal explanation made with the permission of the Speaker. The opposition members, who were on a sit-in in the center, supported it by clapping their hands.
During the debate on the motion of thanks for the Governor's policy announcement, CPM member KP Kunjahammadkutty Master said that none of the witnesses in this case had defected, and because all the witnesses had given the same testimony, no one had identified the accused. However, Chandrasekaran clarified that it is untrue.
The RSS-BJP attack took place during a joyous demonstration held to thank the voters in an open jeep in Kanhangat. The case was heard in Kasaragod Additional Sessions Court. In the trial court also, he gave the same statement as he had given to the police. He testified that all the defendants in the court were at the forefront of those who attacked him. But four prosecution witnesses who identified the accused and gave statements to the police during the investigation changed their statements during the trial. This has been mentioned in the judgment. E Chandrasekharan said that his explanation was to bring to the attention of the house that those who had identified the accused at the police station and had given their statement changed their statement in the court which was helpful to the accused. Chandrasekaran sought permission from the CPI state executive for an explanation in this regard in the assembly. Chandrasekaran also resented CPI member P Balachandran's speech in the House trivializing the case. He is a former Minister and State Assistant Secretary of CPI.