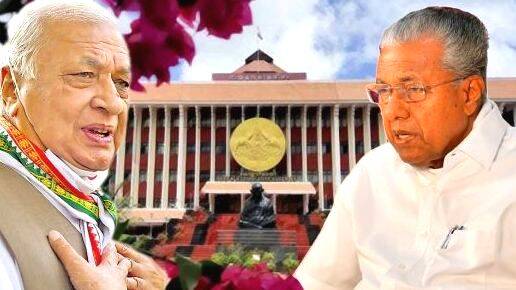 THIRUVANANTHAPURAM: Governor Arif Mohammad Khan makes a move ahead of the government, which was going to file a case in the Supreme Court by pointing out that the bills passed by the assembly from November 2021 have been blocked and it was causing a governance crisis. As the government was preparing to join the Telangana government in a similar case, the governor has tactfully signed two bills, checkmating the government's moves. He also indicated that the controversial Lokayukta Bill will be sent to the President for his consideration. With the Supreme Court refusing to issue a notice to the Governor in Telangana's case and seeking the Centre's stand, the future of Kerala's legal battle is also in doubt. The governor did not sign the bill to remove the governor and make academic experts as the chancellor, two bills to amend the University Act, the bill to expand the search committee for the appointment of VC; the amendment bill to allow Lokayukta orders to be reviewed by the legislature, the chief minister and the government; and the amendment bill to give voting rights to nominated members of the MILMA governing body. The position is that Lokayukta, Chancellor and Search Committee bills will be sent to the President. A stand will be taken only after the President seeks a central opinion on the bill. On a bill under the President's consideration, the state cannot take legal action.
Case of Telangana
In a parliamentary democracy, the Governor has no discretion to delay assent to bills. Any delay by the governor will lead to an administrative crisis.
If there is any discrepancy in the provisions of the bill, it should be sent back for re-examination. The Governor should perform his duties with the advice and assistance of the Cabinet
Next move after examining the order
Kerala's next step will be after Supreme Court's order in Telangana's case. The case will be heard again on Monday. If the court does not accept the motions against the Governor, Kerala may not go to trial.
Raj Bhavan updated that the Governor exercises the power under Articles 361 and 200 and has the power to withhold, send back for re-examination, and leave for consideration of the President as no time limit has been fixed in the Constitution for signing the Bills.
Last November, a bench comprising the Chief Justice of the High Court dismissed the plea against the governor not signing the eight bills. The further steps of the government will also take into account the possibility of facing the governor's case citing constitutional protection.