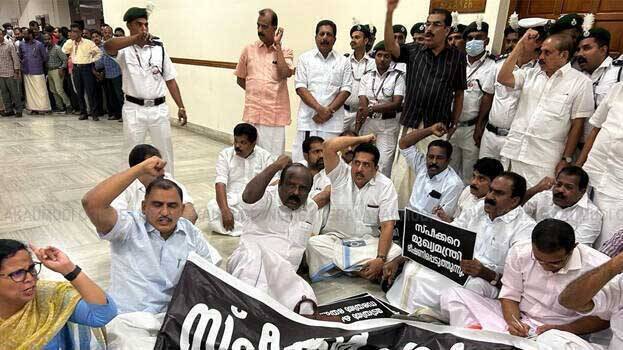 THIRUVANANTHAPURAM: The assembly secretariat has decided that further action in the cases against MLAs related to the assembly conflict should be taken after a detailed examination. The police request seeking permission for further action will not be considered immediately. The museum police sought permission from the Legislative Assembly Secretary to take further action in the clash that took place in front of the Speaker's office on Wednesday.
The police sought permission to take the statements of the MLAs and prepare a mahazar in front of the Speaker's office. Since the assembly session was going on, permission was sought to take the statements of MLAs in the accused list, witness MLAs and officials. The police also asked for footage of the Sabha TV and the CCTV visuals of the building. The decision of the opposition was to face legally if further action was allowed.
Meanwhile, due to strong protests of the opposition, the assembly session was adjourned on Tuesday sine die. The session was scheduled till 30th of this month. The opposition's adjournment motion was not approved yesterday. The Speaker announced yesterday that the eighth session of the 15th Legislative Assembly, which began on January 23, is coming to an end after completing its 21-day sitting.