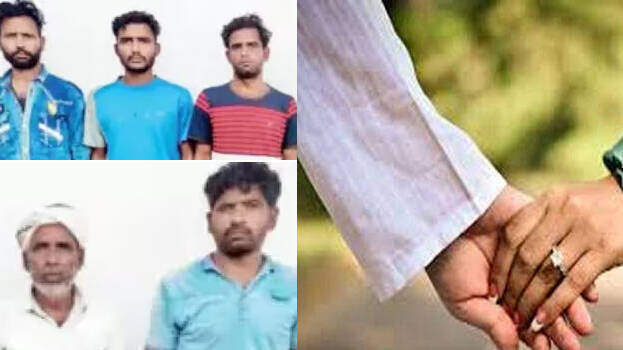 AJMER: The father and brothers of a married woman were arrested for assaulting her boyfriend. The incident took place in Ajmer, Rajasthan. 22-year-old woman who was married eloped with her boyfriend, 25-year-old Hamid Khan in last January. They were living in a rented house in Gegal village in Ajmer district.
The family members found the woman and her boyfriend last day. Then the parents and four brothers of the woman reached the place where they were staying and forcibly took the girl away.
Hamid Khan's nose was chopped off by her father and brothers who returned after abducting the woman. He was beaten with an iron rod. He was brutally attacked and was left on the roadside. He lodged a complaint with the police after seeking treatment in nearby hospital.