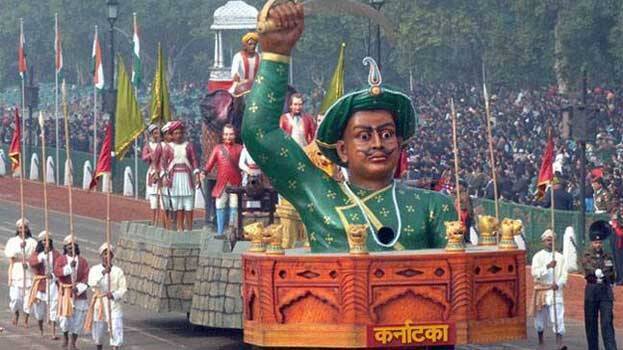 BENGALURU: The BJP has fueled a new controversy ahead of the elections in Karnataka. The BJP said Tipu Sultan, the 18th century ruler, was not killed by the British or the Marathi army, but by two leaders of the Vokkaliga community.
A section of Mysuru people claim that Tipu Sultan was killed by two Vokkaliga leaders, Uri Gowda and Nanje Gowda. Claims from a section of people in the old Mysuru belt that Tipu Sultan was killed by the two Vokkaliga chieftains Uri Gowda and Nanje Gowda was converted into a play based on the book Tipu Nijakanasugalu (Real Dreams of Tipu) by Addanda Cariappa.

Though historians dispute this claim, some prominent BJP leaders support it. Vokkaliga leader C T Ravi, Ministers Ashwant Narayan and Gopalaya and the state's Union Minister Sobha Karandlaje are backing the BJP's claim. They also argue that there is historical evidence about Uri Gowda and Nanje Gowda.

The Vokkaliga Samudam are longtime supporters of the Congress and H D Kumaraswamy's Janata Dal Secular Party. Leaders of both parties say that Uri Gowda and Nanje Gowda are not alive and may be fictional characters.

Meantime, Chief Minister Basavaraj Bommai responded that studies will prove the truth of the Tipu Sultan controversy. Health Minister Dr Sudhakaran stated that he only knew former Prime Minister H D Deve Gowda and does not know Uri Gowda and Nanje Gowda.

The BJP has been making many provocative remarks about the Congress glorifying the Sultan of Mysore. Karnataka BJP leader Nalin Kattil had recently called for killing the successors of Tipu Sultan.