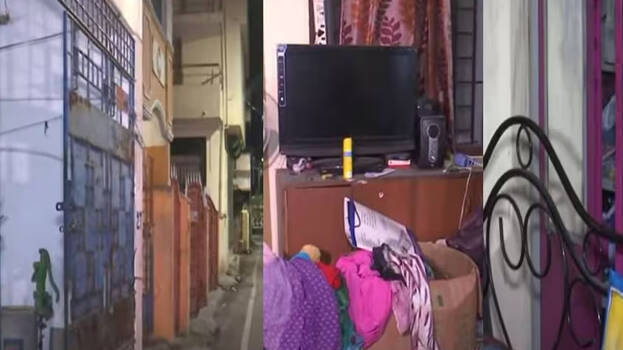 CHENNAI: Three people have been arrested in the incident of tying up a 72-year-old woman and robbing her house. The police arrested P Manikandan (38) of Arumbakkam, M Manikandan (38 of Pallavaram, and P Ramesh (31) of Nanmangalam. The police informed that three more are to be arrested in the case and a search has been intensified for them.
All the six accused were working in the company of the Ganga Uma Sankar's son. Police said the robbery was planned as they were not paid wages properly. The six-member group reached her house on Monday evening. Only she was there in the house. They posed as tenants and asked her to give some water to drink. When she opened the door, all the six entered the house.

They tied her hands behind and gagged her. They searched the entire house. They stole her five sovereigns and some cash. One of the accused injured her leg.
After robbing her, they stripped off her clothes, took photos and videos and threatened to circulate them. The incident came to light after her son and daughter-in-law returned from work. They immediately rushed her to the hospital and informed the police. Three suspects were arrested during the investigation conducted by the police. Rs 30,000, three mobile phones and a two-wheeler were seized from them.