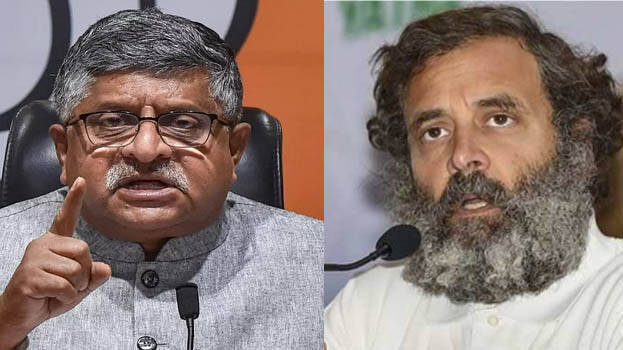 NEW DELHI: BJP has come out strongly criticizing the Congress after the court sentenced Rahul Gandhi to 2 years in prison. Former Union Minister Ravi Shankar Prasad asked if the Congress wanted Rahul Gandhi to have complete freedom to abuse others.
"Rahul Gandhi said that I believe in truth and non-violence. Does he believe in truth and non-violence?.... to insult people? To make casteist abuses... to insult the country?" Ravi Shankar Prasad asked.
"If Rahul Gandhi has the right to insult and abuse people with his stubbornness, then the people who are being abused also have the right to file a defamation case," he said. Ravi Shankar Prasad said that it is up to Lok Sabha Speaker Om Birla to decide whether Rahul should be disqualified from the post of MP.