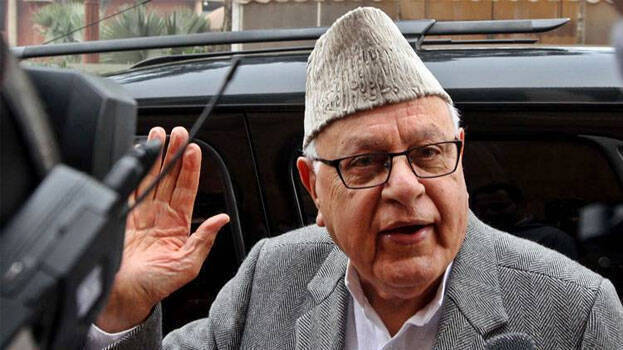 SRINAGAR: Former Jammu and Kashmir chief minister and National Conference chief Dr Farooq Abdullah lashed at the BJP. The party only uses the name of Ram to continue in power, but Ram is not just the God of Hindus, he said while addressing the rally organized by the Panthers Party.
'Lord Ram is not just the God of Hindus. Please remove this notion from your mind. Be it a Muslim or Christian or American or Russian, who has faith in him, he is God of everyone. Those coming to you saying they are only disciples of Ram are fools. They want to sell the name of Ram. They don't have a love for Ram but for power. I think when the elections are announced, they will inaugurate Ram temple to divert the attention of the common man. Nothing has happened to our unity with other parties. Whether it is congress, NC or Panthers. We are ready to fight and die for the people. We will remain united,' he said.
Abdullah asked people to be vigilant when using electronic voting machines. They will say Hindus are in danger during election time, but I request you to not fall prey to it.