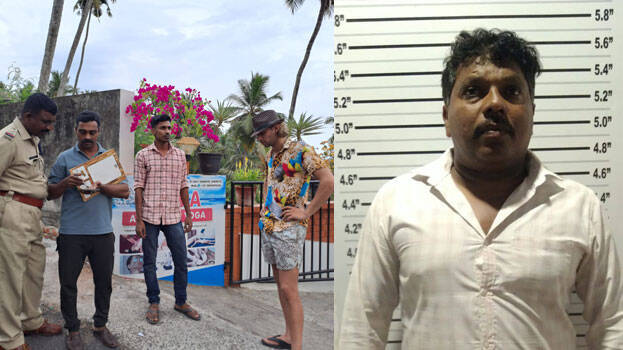 VIZHINJAM: A foreign traveller was brutally beaten up while trying to prevent clash between private taxi drivers in Kovalam Lighthouse Beach Road. One person was arrested in the incident. Shah Jahan (40) of Vizhinjam Township Colony was arrested by the police.
The incident happened yesterday afternoon. Calvin Scholt (27), who came from the Netherlands with his father, for treatment was attacked. It is reported that he chose a friend's private taxi to travel avoiding the local drivers in the area which angered them. Calvin was injured on head, arm and lips. He sought treatment.
They arrived in Kovalam on March 18th for Ayurveda treatment. Calvin was sitting in the car with his friend in front of the hotel on Lighthouse Beach Road where he was staying. The accused who arrived on a bike stopped the vehicle in front of the car and grabbed the foreigner out. The friend who saw this got into an argument with the accused. When Calvin intervened, the accused turned towards him and brutally attacked him, said Calvin's Malayalee friend. He was also attacked.
When the other drivers who came with the accused tried to beat him up, the police arrived and saved him. Kovalam police collected evidence. Earlier there was an incident where taxi drivers in Kovalam abused a foreigner who tried to board on a private car at Hawva Beach. A team comprising of Kovalam SHO Bijoy, SI Anish and CPO Selvan arrested the accused.