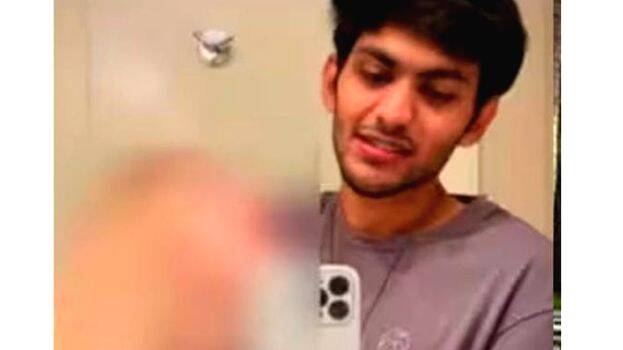 KOZHIKODE: The Perambra Judicial First Class Magistrate recorded the confidential statement of the Russian woman who was sexually abused in Koorachund. The police informed that the woman will be sent back through the Russian Embassy once the statement and treatment are completed. The woman has a visa to stay in India till 2024. Last day, the woman gave a statement to the police that she was brutally tortured. The statement was taken with the help of an interpreter. As per the statement, the accused sexually, and physically tortured her and drugged her. The woman's phone and passport were destroyed and she was beaten with an iron rod. She was detained to prevent her return to Russia. The woman said she tried to commit suicide as she could not bear the torture.
The incident came to light when the woman tried to commit suicide by jumping from the building. The woman is being treated at the hospital for her leg injuries. Meanwhile, Akhil (27), a native of Koorachund, who is accused of the abuse, was remanded and shifted to the Koyilandi sub-jail. The accused will be taken into custody by Koorachund police for further investigation. The Russian Consulate has intervened in the incident.
The young woman met Akhil through Instagram. The woman met Akhil, who was working in Qatar, and arrived in India last month and both lived together in different places. They reached the home in Koorachund three weeks back. According to the police, there were arguments between the two. The accused was arrested under the leadership of Koorachund Inspector KP Sunilkumar. The Women's Commission has voluntarily registered a case in the incident. The commission directed Perambra DySP to submit a report.
State Women's Commission Chairperson Adv P Sathidevi said that the Russian woman who was abused in Koorachund will be provided with legal assistance. The Women's Commission had arranged the services of a Kozhikode native interpreter to give her statement. The commission directed the police to arrange accommodation with adequate security upon discharge from the hospital.