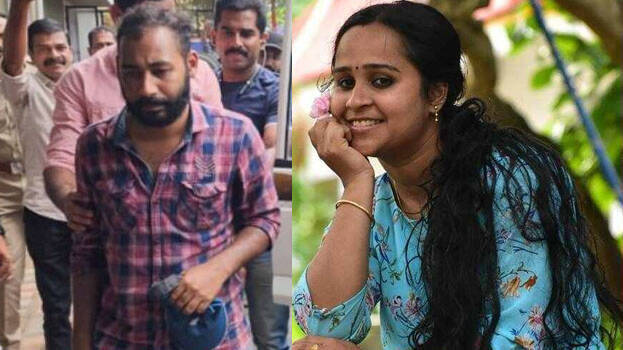 THODUPUZHA: Bijesh, who was arrested in the murder case of his wife Anumol, has reportedly confessed the reason for the murder to the police. Bijesh used to get drunk and get into fights regularly with his wife. Unable to bear this, Anumol lodged a complaint with the women's cell. As per Bijesh, he killed Anumol as he was irked by this.
Bijesh will be produced in the court after recording the arrest
Bijesh, who was absconding in the case, was caught from a forest area on the Tamil Nadu border near Kumali. Bijesh went on the run after Anumol's body was found under the bed at home last Tuesday. During the investigation, his mobile phone was recovered from a forest on the Tamil Nadu border. The accused was arrested after the search.
Anumol was a teacher at Jyothi Pre-Primary School in Pallikavala in Kanchiyar. Anumol reached the school on March 17 and returned home after completing the preparations for the school anniversary celebration to be held the next day. But Anumol did not come to school to participate in the anniversary celebrations. Bijesh informed Anu's parents that she had left home. When they called, her phone was switched off. Although Anu's parents came home, Bijesh was careful not to let them enter the bedroom. Then he lodged a complaint with the police. However, later when Anu's parents dialed her number, the phone rang. After this, Anu's parents and brother came to the station to enquire about the progress of the investigation. They reached the house where Bijesh and Anu lived by 6 pm. The house was locked and they break opened the door and felt a decaying odour. On subsequent examination, they found the corpse of Anumol under the bed.