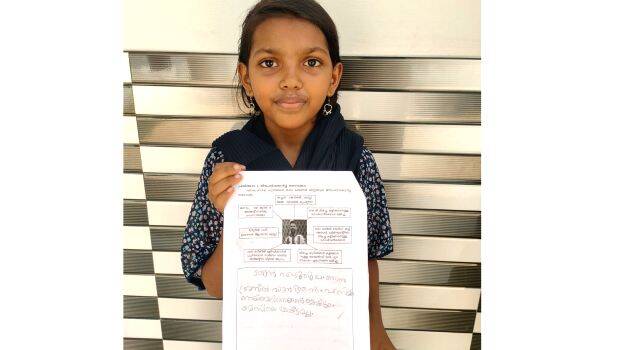 TIRUR: The education department has sought an explanation on the leak of class 4 Malayalam answer papers before the evaluation, which went viral on social media due to a answer to a question about football legend Lionel Messi.
DDE KP Ramesh Kumar through AEOs has sought an explanation from the headmasters of Tirur Puthupally Shasta ALP School and Nilambur Thannikadav AUP School.
The explanation of the teachers is that the photo of the answer sheet was posted in the WhatsApp group of the teachers. The DDE said that he will visit the school on Tuesday to conduct an inquiry and if the response is not satisfactory, action will be taken against the concerned teachers.
Two students' answers to the question about preparing Messi's biography in the Class 4 Malayalam exam went viral. PV Risa Fathima of Puthupally Shastha ALP School wrote that she won't write the answer she is a Brazil fan and prefers Neymar and dislikes Messi. Another student of Nilambur Thannikadav AUP School wrote the answer but also added that he likes Neymar. These answer sheets went viral on social media.
There are strong criticism that writing such answers will create a bad trend in examinations and that the teachers who circulated the answer papers have committed lapse. Seeing the viral answer sheet, the Brazil Fans Association came to the school and gifted a Neymar jersey to PV Risa Fathima. Risa said that she doesn't care about losing marks but won't write about Messi as she doesn't like the Argentine World Cup winning captain.