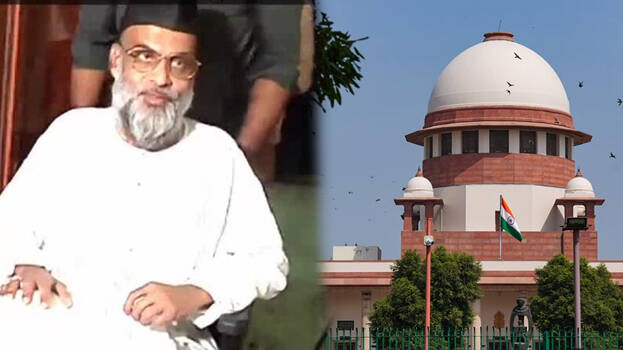 NEW DELHI: The Supreme court has asked whether PDP chairman Abdul Nasser Madani can return to Kerala if the trial proceedings in Bengaluru bomb blast case were completed. The Supreme Court indicated that Madani's request to return to Kerala would have to be accepted citing trial completion and not violating the bail conditions.
Abdul Nasser Madani approached the Supreme Court stating that he should be allowed to return home for treatment due to bad health condition. Earlier, when Madani was granted bail, the Supreme Court had directed him not to leave Bengaluru under any circumstances. However, senior advocates Kapil Sibal and Haris Beeran, appearing for Madani, requested the Supreme Court to grant relaxation as the trial was completed. Both of them submitted the court documents regarding the completion of the trial to the Supreme Court. The court rejected a similar request made by Madani in 2021 pointing out that the trial has not been completed.
A bench comprising Justices Ajay Rastogi and Bela M Trivedi asked the Karnataka government whether Madani has ever violated the bail conditions. The lawyer appearing for the Karnataka government opined that the Supreme Court had put forward strict conditions and therefore no violation was reported. The court then directed the Karnataka government to submit a written statement on whether the trial of the case involving Madani has been completed and whether there has been a violation of the bail conditions. The Supreme Court also accepted the Karnataka government's request granting time to reply. The plea was adjourned to April 13.