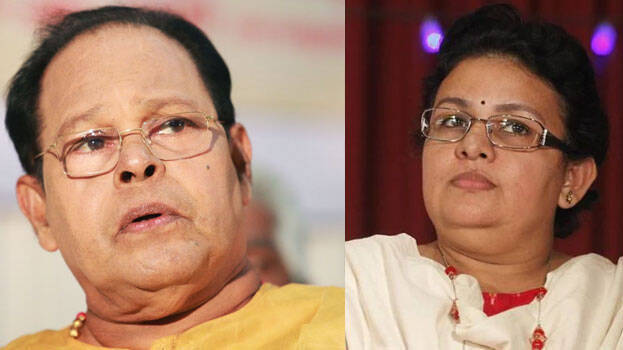 When the famous Malayalam actress was attacked, the media went frenzy, national media took a tilt to Kerala, and all were talking about the issue. However, the then AMMA president remained schtum. He deserves no laurel even in death. This was content behind the now-viral Facebook post from scriptwriter Deedi Damodaran. The scriptwriter says she later mended ties with Innocent only after the latter survived a second scare from cancer.
Deedi in her Facebook post says about the camaraderie she made with Innocent. She was the first one to reach the hospital door with ailing cancer. Innocent followed suit. The actor then penned a book about humor in cancer wards which turned out not just as a bestseller but an inspiration. Deedi's father was the famed scriptwriter T Damodaran. Innocent was forever bound with him and made movies together. During his sudden passing, Innocent was the first among many stars to reach the house and comfort, Deedi. However, the movies, cancer, and the epic name earned that graced the silver screen for long 50 years are not that suffice for Deedi to offer a proper condolence.
She says, more than cancer, another actress suffered the pain of being abused one day by another star in the film industry. During that time, Innocent showed silence which was tacit support of being on the side of the actor. It was a betrayal and not one expected from an actor of his command. For that matter, the actor deserves no condolences and there is no mercy to him even at death.