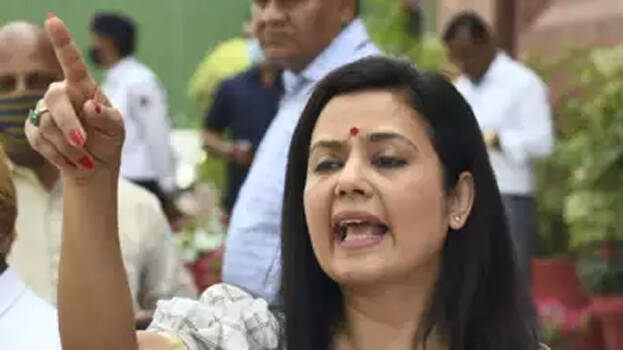 NEW DELHI: TMC MP Mahua Moitra came forward with strong words of criticism against the central government. The strong remark from the TMC firebrand came after the central government said it doesn't have the data on offshore shell companies owned by Indians.
"How can government take action againt Adani? Finance Ministry does not know definition of shell firm! Written answer in RS says no clue hence no action." Moitra tweeted.
The Hindenburg reports on Adani made some tectonic moves within the politics of India. Moitra was one big ferocious voice that kept on asking the SEBI and ED to take on the Adani issue. The opposition asked for a separate parliamentary committee to discuss the Adani issue. Clamors and slogans of "Adani, Modi, bhai bhai" reverberated across the parliament chambers disrupting the Rajya Sabha session. Later chairman Jagdeep Dhankar adjourned the house till 2 pm in noon.