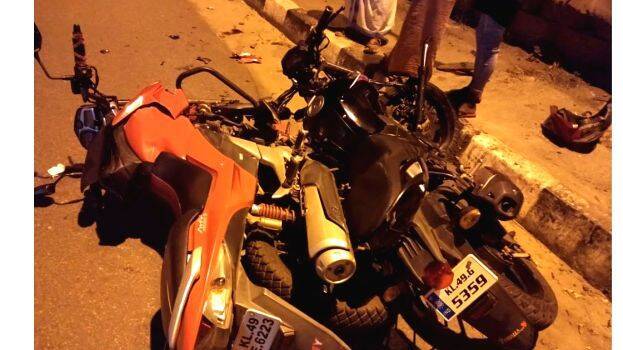 POTHENCODE: An American family trip was on the rounds for Vijay Kumar and his family. Vinu his son who forgot his father's signature on the travel document turned his bike towards Vijayakumar's office. However, the journey curtailed short as the bike crashed with a pickup van killing both Vinu and his relative Anil Sirus. Vinu is the son of Vijayakumar and Lourdamma while Anil is the son of Sirus and Laila. Both of these families hail from Poonthura.
The incident happened yesterday night near the coastal road. The bike after seeing a vehicle closing near, tried skirting away which resulted in Vinu losing control and crashing into a van nearby. The two were rushed to a nearby hospital but couldn't be saved.
Vijayakumar runs an ice factory near Mariyanadu, where both Vinu and Akhil headed but never reached.