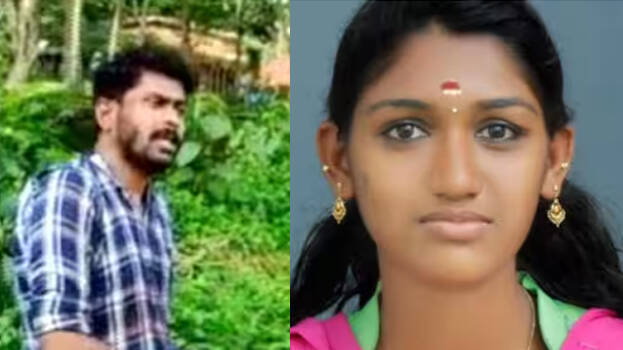 THIRUVANANTHAPURAM: The court found Arun (29) of Peyad guilty for stabbing a 20-year-old girl of Karipur in Nedumangad to death after she refused to accept his marriage proposal. The quantum of sentence will be pronounced tomorrow by the Thiruvananthapuram Sixth additional sessions court. The court said the charges of murder and trespass into house have been proved.
The accused stabbed Surya Gayathri 33 times in the presence of her disabled parents at her rented house in Uzhappakkonam near Nedumangad on August 30, 2021. The locals handed over Arun to the police. Surya Gayathri died on August 31st morning while undergoing treatment in Thiruvananthapuram Medical College Hospital.
Surya Gayathri was inside the house with her parents Sivadasan and Valsala. Hearing a noise, the three came out of the house. In the meanwhile, Arun entered the house through the back door and hid there. He attacked her when she came inside. Arun attacked her parents when they tried to prevent him from attacking her.
Arun also banged her head against the wall to confirm her death. He later ran outside and hid on the terrace of a nearby house. The locals caught him from there and handed him over to the police. Arun has been in jail ever since he was arrested after bail was denied. The charge sheet was filed by the Nedumangad police.
Before attacking her, Arun observed the area. He chose the time for the attack when there were only a few people in the junction and nearby houses. He entered the house through the back door.