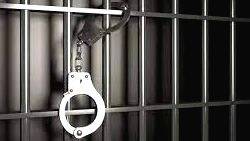 PALAKKAD: In the case of the murder of Ibrahim Kokoon (34), a native of Bengal, in Pattambi Bharatapuzha, three accused have been sentenced to life imprisonment and penalties in various sections. Palakkad Second Additional Sessions Court judge Smitha George sentenced the first three accused in the case, namely Rafeeq Sake (46), Jikriya Malik (37), and Yakub Sake (63) from Bardan district of Bengal.
The accused were sentenced to life imprisonment and a fine of Rs 75,000 for murder, life imprisonment and a fine of Rs 50,000 for conspiracy, and five years of rigorous imprisonment and a fine of Rs 20,000 for deletion of evidence. Failure to pay the fine will result in additional imprisonment. The sentences can be taken together. A new sessions case will be pending in the name of the fourth accused Anisur Rahman Sake (45) of Kochi, who has absconded.
In the early hours of October 4, 2013, Ibrahim was taken under the pretense of collecting sand and was decapitated. The suspicion of an affair was what led to the murder. The victim and the accused were construction workers. Ibrahim's severed head was found based on the confession of the second accused, which became a crucial point in the case. All 28 witnesses who were examined gave statements in favor of the prosecution. 58 documents and 22 materials were produced as evidence.