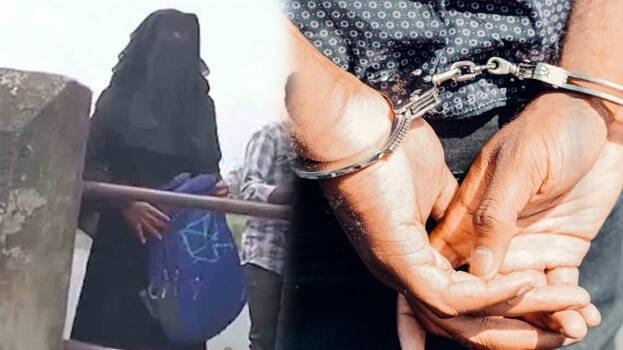 VELLORE: Seven persons have been arrested for detaining a woman and her friend and for forcing her to remove hijab. The incident took place last Monday in Vellore, Tamil Nadu while the woman was visiting the historic Vellore Fort. The accused were arrested following widespread protests over the incident.
Seven persons, including a minor boy, were taken into custody. The minor boy has been transferred to a juvenile home. S Imran Basha (23), K Santhosh (22), Ibrahim Basha (24), C Prashant h(20), Ashraf Basha (20) and Mohammad Faisal (22) were arrested.
The accused had asked the woman to remove the hijab saying that it was banned inside the fort. They also followed the girl and her friend and took their video.
Later, the video was circulated on social media by the accused. After the video went viral, it sparked widespread protests. Then the police took suo moto action and registered a case. The accused are auto drivers. A case has been filed under sections including hurting religious sentiments.