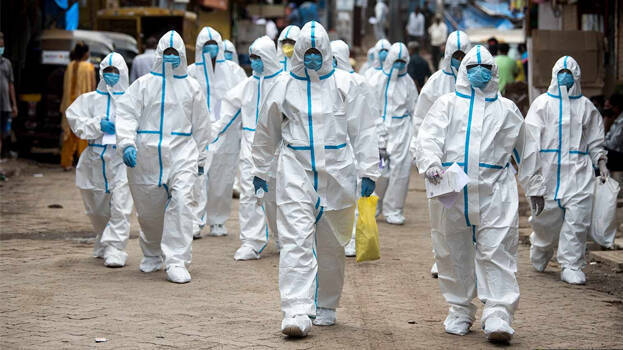 NEW DELHI:10,542 people have tested positive for Covid-19 in India in the last twenty-four hours. Thirty-eight deaths were also reported yesterday, the Union Health Ministry said.

Within 24 hours, six deaths were reported in Maharashtra, five in Delhi, four in Chhattisgarh, three in Karnataka and two in Rajasthan. One person each died in Puducherry, Punjab, Tamil Nadu, Uttar Pradesh and Kerala.

Currently there are 63,562 active cases in the country. The test positivity rate stands at 4.39 percent. The recovery rate of the country is 98.67 percent. Yesterday, 7,633 fresh cases were reported along with 11 deaths.