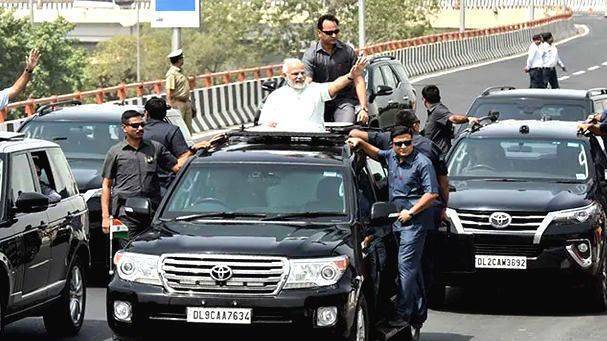 THIRUVANANTHAPURAM: It was all news about the security scheme weaved by intelligence getting leaked ahead of PM Narendra Modi's visit to Kerala. Now, it is being reported that a B-plan formed by the intelligence head T K Vinodkumar was dropped and replanned by SPG and IB from Delhi. SPG will take over the security scheme during the PM s Kerala visit and the Kerala police will only have some say in the final stages of the PM's visit. More SPG and IB officials have flown to Kerala. Even the SPG chief has cut short all plans to be in Kerala during PM Modi's visit.
The Kerala police will be restricted to regulating crowds and traffic but nothing else that bothers the security of the PM. A preliminary report prepared by the IB officials describing the security apparatus in Kerala has reached the home ministry.
PM Modi will visit Thiruvananthapuram central railway station to flag off the Vande Bharat trains on Tuesday. Minding this development, the station has been fully gone to the controls of SPG. The security blanket on the central station is nearly complete and will see more officials in charge ahead of the PM s visit.