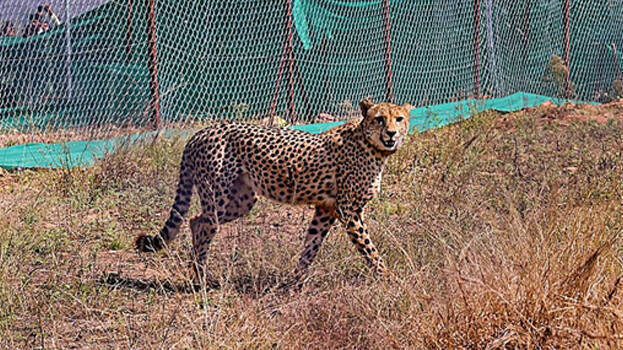 BHOPAL: Another cheetah translocated to Kuno National Park from South Africa has died. Uday, the dead cheetah, had been unwell for the last few days. Sources said that Uday died while undergoing treatment. The cause of death has not yet been determined, according to Chief Conservator of Forestry JS Chauhan.
Earlier, another cheetah named Shasha had died due to kidney disease.
Shasha was one among the eight cheetahs that were brought from Namibia to India last year.
While cheetah, Uday, was among the first batch of 12 cheetahs (7 males, 5 females) that were translocated from South Africa to India on February 17, 2023.
Notably, PM Modi released the eight cheetahs brought from Namibia at Kuno National Park on the occasion of his birthday on September 17, last year.