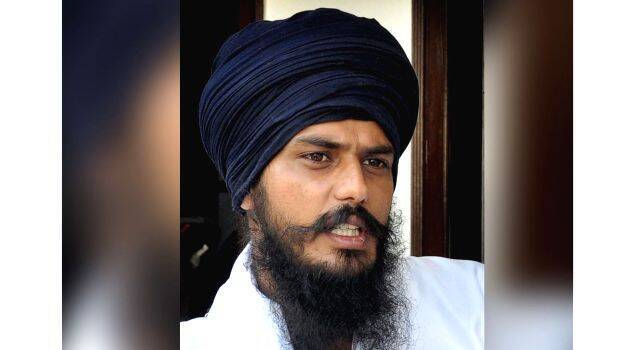 After one month of fleeing, Waris de Punjab chief Amritpal Singh surrendered before the Punjab police. The arrest was made merrier by Singh with his shrewd selection of the location. It was in Moga that Amritpal finally decided to end his fleeing run. Moga is the birthplace of the late Khalistan extremist Jarnail Singh Bhindranwale. The move will surely hit the right chords among the thousands of supporters of Singh. Meanwhile, Punjab police brag about the arrest as a meticulous plan by forces but not any surrender from Amritpal. Singh's wife, a UK citizen tried flying to London but was stopped by police at the airport.
Punjab has always been a volatile turf that many times favored extremist movements. The travails of Bhindranwale to turn Punjab into a yellow-clad Khalistan are not lost on time. The movement was talked to be the brainchild of Congress but the Frankenstein monster that Bhindranwale later became heaved destruction not only to Sikh land but got paid with the life of the then prime minister Indira Gandhi.
Amritpal found the land conducive to his shrewd endeavors. The farmer's protests ensured a wiggle room for Khalistan movement to resurge back helping the godman to call the game in Punjab. Take for example the case of Sri Lanka or Bangladesh. The separatist protest that happened there long back had all good reasons to start. A section was considered outcasts and was denied equal freedom, unlike its peers in their countries. However, Punjab stands as an anomaly. The people here are privileged and are seated fairly well in social circles. Albeit leading a wealthy and prosperous life on Indian soil, the people of Punjab are vulnerable and somehow tilted in favor of extremists like Amritpal. The central agencies are relieved with the arrest and want the godman to never see the light of day. However, Amritpal had one last message to the central government and the people of Punjab— "the fight will continue, the embers will burn".