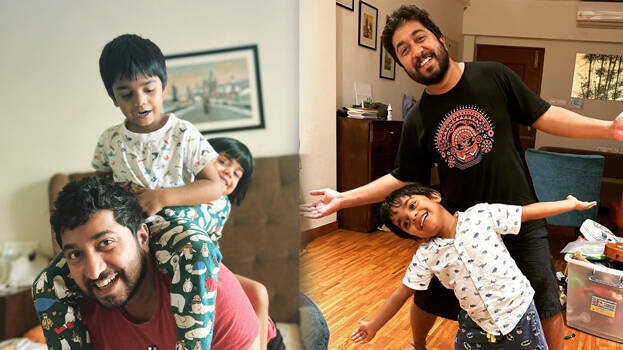 Vineeth Sreenivasan is a multi-talent artist who is favourite of the Malayalees. His social media posts often gain attention. Now Vineeth has shared a screenshot of the first message sent by his son Vihaan.
Vihaan replied to Vineeth's message sent to his wife Divya.
"Day before yesterday when I touched down at Kannur airport, I sent this msg to Divya. And instantly I got a reply back. Later I found out that it was from my little man, Vihaan. This is his first text msg to me.Still trying to process how fast the kids are growing. Btw, Nithya is Divya. that's how everyone in the family calls her.", wrote Vineeth.