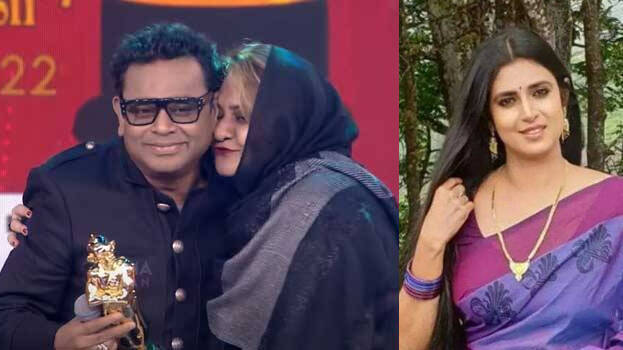 A R Rahman asking his wife to talk Tamil rather than Hindi created an uproar on social media. Considering the friction ensuing between Tamil land with the Hindi belt, Rahman's comments were considered demeaning coming from a public figure holding serious clout all over India.
Meanwhile riding on the issue comes actress Kasturi Shankar. She is known for her no hold barred comments on social issues. The actress backed no punches with her reply to the issue. She asked what language Rahman converses with his wife at home. She wrote the tweet in Tamil which is now being shared all across social media.
Alas, Kasturi was taken aback by a response from none other than A R Rahman himself. Rahman normally stoic on issues, replied back in a first which has caught the eyes of all netizens. Many came in support of the Mozart of Madras and asked Kasturi to not peep into other people's affairs.