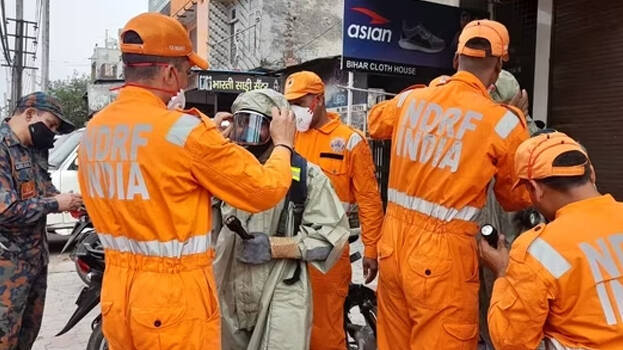 LUDHIANA: At least 11 people died after inhaling poisonous gas leaked from a factory near a thickly populated area in Punjab's Giaspura. More people have been rushed to hospital and the authorities fear a rise in causalities after the initial report says the injured many as critical. As of now, no official confirmation has been reached regarding the total number of deaths in the disaster.
The incident happened on Sua Road near Eastman Chowk at 7 am today morning. People in nearby houses and shops fainted suddenly shocking the natives. A detailed search found a gas leak near a factory which resulted in chaos in the densely populated city. The authentic details about the type of gas still remain hidden.
National Disaster Response Force (NDRF) sprung into action and cleared the houses and shops placed in the one-kilometer radius of the factory. Police have also been assigned special duty to stop locals from reaching the spot to witness the rescue operations.
Meanwhile, no such details emerged about the reason that led to the leakage. The initial reports doubt the gas leakage from the cooling system placed inside the factory. The Punjab police have initiated an immediate investigation into the issue.