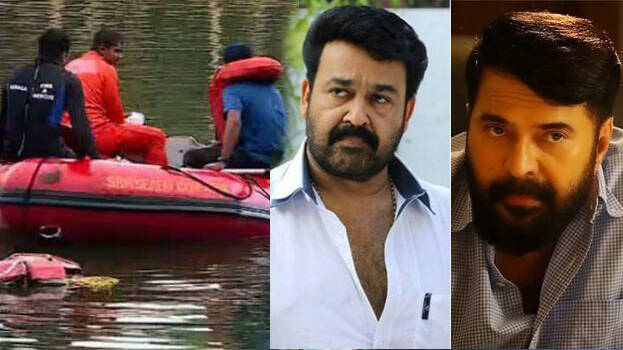 THIRUVANANTHAPURAM: Kerala is grieving over the horrific boat accident in Tanur, Malappuram. Known faces from all sections of society have responded and condoled the tragedy. Now, acting Marvels, Mammootty, and Mohanlal have taken Facebook to grieve and condole the death of more than 20 in the Tanur tragedy.
Mohanlal and Mammootty moreover used the same words to express shock. People poured comments with some asking the actors to criticize the government's reckless measures allowing such dilapidated boats to service in Tanur.
Meanwhile, the boat owner Nassar who was evading arrest has been caught from Kozhikode. Earlier, Nassar's car was caught in Kochi. From the car, Nassar's brother and neighbor were arrested and taken into custody.