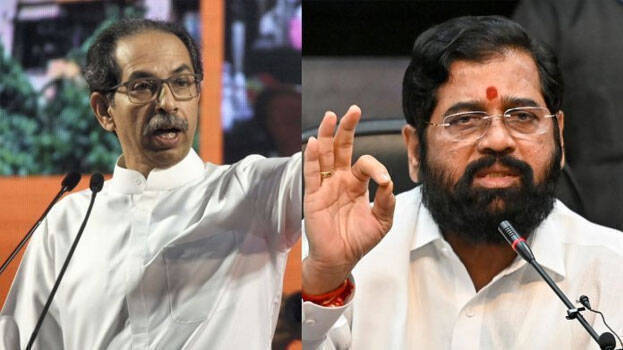 NEW DELHI: The Supreme Court on Thursday strongly criticized the governor's decision to seek a vote of confidence in the Maha Vikas Aghadi (MVA) government of Maharashtra. "The governor had no objective material to come to a conclusion that the MVA government had lost majority in the House and his decision was illegal. The resolution relied on by the governor did not indicate that MLAs wanted to withdraw support," the bench said.
However, the Supreme Court rejected Uddhav Thackeray's demand to restore the government as he did not seek a trust vote and voluntarily resigned without taking the floor test. The court gave its verdict on the petitions filed by Uddhav Thackeray and Eknath Shinde factions related to the political crisis in Maharashtra.
"The governor erred in relying on the resolution of a faction of MLAs of Shiv Sena to conclude that Uddhav Thackeray had lost the support of the majority of MLAs", SC added.
The court said that the action of the Speaker in appointing Gogawale of the Eknath Shinde faction as the whip was also wrong and pointed out that the whip should be appointed by the political party. The Supreme Court has made it clear that the decision on the disqualification of 16 MLAs, including Shinde, should be taken by the Speaker.