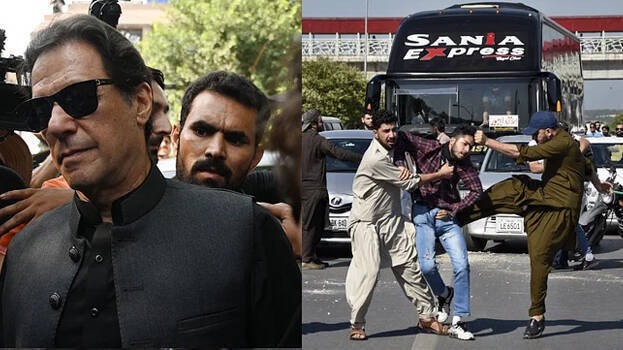 ISLAMABAD: The Supreme Court of Pakistan has found the arrest of opposition leader Imran Khan unlawful and called for his immediate release. The court deemed it a gross violation of the norms to arrest Imran Khan from the doorsteps of the court and asked to backtrack the decision. Former cricketer Imran Khan said he was kidnapped from the High Court and was later physically tortured with sticks by the paramilitary rangers.
The embattled cricketer-turned-politician has been in the dock for buying gifts he received as Pakistan's prime minister at a discounted price from the state depository called Toshakhana and selling them for profit.
Meanwhile, with the arrest of Khan, Pakistan is plunging into an unprecedented crisis. Riots have turned common with supporters of Imran Khan even invading the house of the prime minister. Six people were killed in the skirmish while more than 200 police officials remain injured.
After the ousting from power, Khan made it a routine to target the military on all occasions. The popularity of the military has fallen in Pakistan while many murmurs about yet another military coup in the cards.