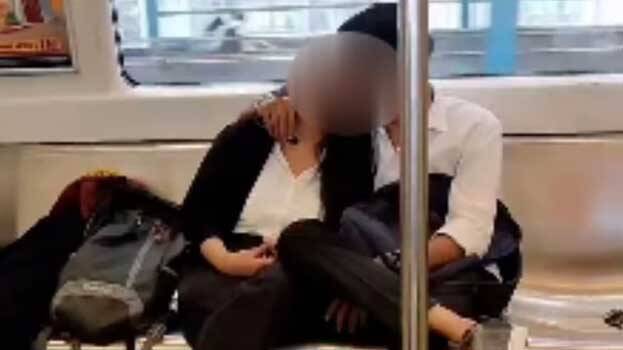 NEW DELHI: Recently, Delhi Metro has been in the news regularly due to some untoward incidents. Now Delhi Metro is once again gaining attention on social media. The video of the metro passenger couple is being discussed.
A video shared by Abhinav Thakur on Twitter yesterday is going viral. A young man and a young woman can be seen in the video. The young woman is lying with her head on the young man's shoulder. He has shared the video with a note reading 'I am feeling very awkward. Please help'. He has also tagged Delhi Metro DCP and Delhi Metro Rail Corporation in the video.

The video has received more than seven lakh views so far. Meanwhile, Abhinav Thakur is facing a lot of criticism after sharing the video. Some also demanded action against him for recording the couple's video without their permission.