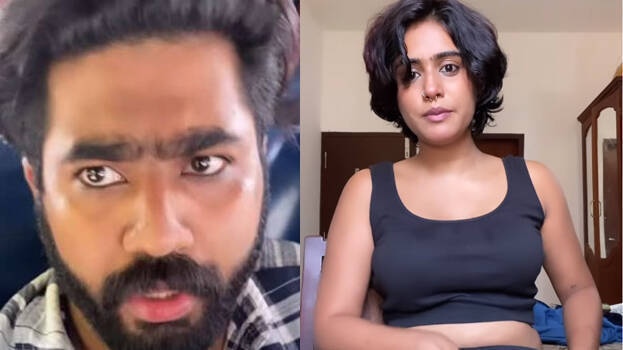 KOCHI: A 27-year-old youth who flashed at a young actress and model in KSRTC bus has been remanded. Savad of Kayakody in Kozhikode was remanded for 14 days. When he tried to flee from the bus, he was chased and caught by the locals and the employees of the bus.
In the meanwhile, Nandita Sankara, a native of Thrissur and an actress, shared a video revealing her ordeal in the bus and this video is being discussed now. So far more than 12 lakh people have seen this video. Many supported her and some have shared similar incidents.
She faced the horrific incident on Tuesday. She was going to Ernakulam for a film shoot. He boarded the bus from Angamaly. He was sitting in the middle of two women. When the bus started, he started touching her, flashed nudity and showed some sexual acts towards her.

'I sat near the window. He asked me where I was going and whether there would be a block. I replied to all that.
After a while, I felt his hand touching my body. When I looked at him, I found his other hand touching his private part as well. I felt so embarrassed and following that, I raised the window of the bus and kept a distance from him and sat looking out. After a while, saw him untying his pants and masturbating. Not knowing what to do, recorded the video on phone and then asked him what was his problem.
He immediately zipped his pants. I created a ruckus, and when narrated the ordeal, the conductor asked me whether has a complaint. I said yes. He said that he had not unzipped his pants. The bus stopped near the airport. As soon as the door opened, he ran out. The conductor and the driver chased and caught him.