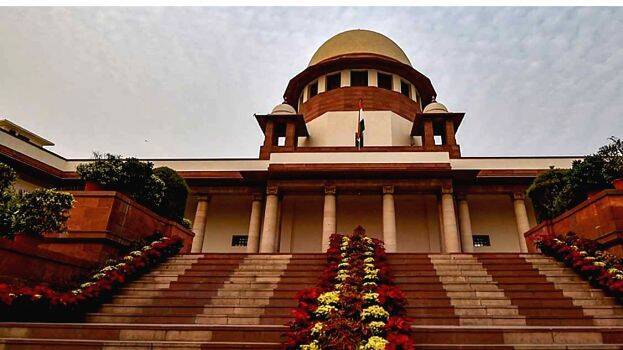 Manipur went aflame as riots took centre stage in the picture card scenic northeastern state. All sprouted out from one big gaffe of a judgment from High court chief justice M V Muraleedahran. Manipur High Court's direction to the state government to consider including the majority Meitei community in the Scheduled Tribes' list gave flames for all the arson and destruction of unprecedented vigor. The Governor later decided to order a shoot at sight which allayed the issue from turning far worse than expected. The brutal ethnic violence in the state killed almost 60 people and displaced another ten thousand. All happened from one court order.
And now, the Supreme Court has come up with strong opprobrium against the high court decision which especially critiqued the ill choice of judgment from the chief justice. The SC also asked the high court to be meticulous and cautious enough while considering cases as volatile as the reservation.
In the last hearing as well, CJI Chandrachud had made remarks critical of the high court ruling, stating that the verdict goes against constitution bench judgments that say that judicial orders cannot be passed to change the Scheduled Tribes list. "We have to stay the order of the Manipur HC. It is completely factually wrong and we gave time to Justice Muralidharan to remedy his error and he did not…we have to take a strong view against it now." CJIs words.
Reservation issues, if carried with topor, can gift upheaval into the state in a trice. The SC has hitherto made several judgments on cases connected with reservation policies. It is for the government to decide about such matters where the court is no player. The SC rebuking the high court decision should be viewed earnestly to further move ahead in precision and avoid lax while considering any such volatile topics which can turn any state upside down.