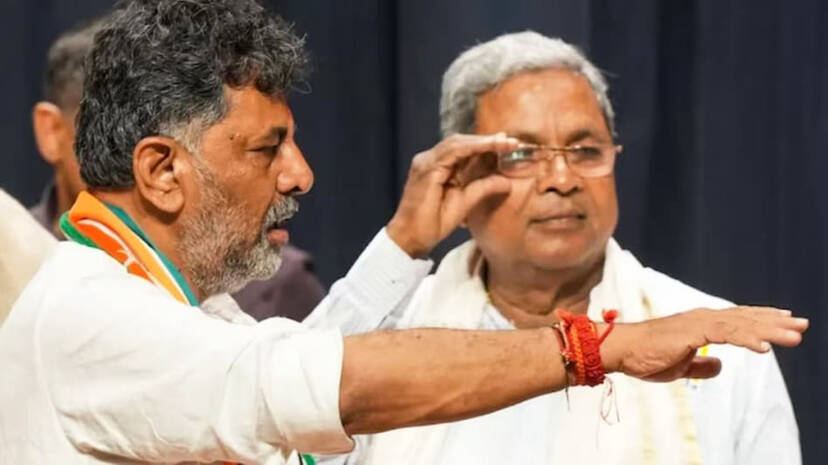 The Gordian knot over Karnataka looks settled, or is it too early to judge? D K Shivakumar has finally abided by the high command pressure and has allowed arch-rival Siddaramaaih to sit comfortably in the prized CM seat in the state. Out of 224 seats, the congress won a whopping 136, nearly turning the BJP redundant in their lone South bastion. The victory was all one man's brain, D K Shivakumar. He bestowed praise on Sonia Gandhi and others in the first family but fell out of favor of the Gandhis when it came to deciding the CM face in the state. D K Shivakumar has accepted Congress's stand half-heartedly and will closely monitor the happenings to finagle a move for the CM seat if the chance arrives.
Shivakumar has got the home portfolio among the many other vital sections in governance. According to reports, the congress will kowtow to Shivakumar's demand for more inclusion of his acolytes into major ministerial sections. Shivakumar after completing parleys in 51 Lodhi Road told the media that he accepts the congress decision as a court-decided one. However, he may find it difficult to walk the talks as the Lok Sabha elections are around the corner next May. History is replete about how Karnataka votes for parliament elections, the tide usually turning the saffron way. If such a situation arises, D K will chivvy the congress leadership to get him the CM seat from Siddaramaiah.
The congress manifesto promised Rs 2000 for women homemakers, 200 units of free electricity for every house, and a potpourri of many such illusionary words. The leadership is well aware of the encumbrance on the way to completing such promises. It may take a yeoman's work to initiate all such promises amidst the lackadaisical move expected from govt officials. If the government delays or go south with any of the promises, the votes will take tides and will reach the BJP in the next elections. According to Sonia Gandhi's words, Siddaramaiah will have two years' time as CM while the last three years will go D K Shivakumar's way. However, the examples of Rajashtan and the turmoil between Sachin Pilot and Ashok Gehlot give a wider picture of what is awaiting Karnataka in the coming months.