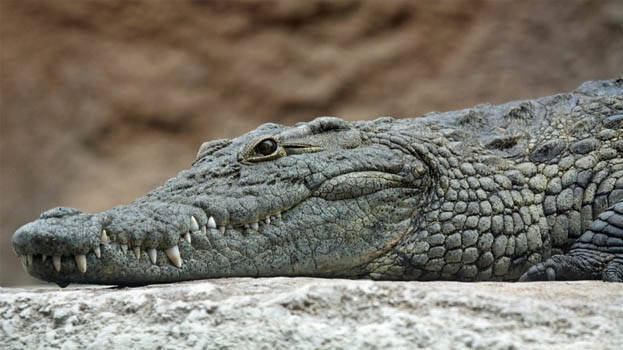 PHNOM PENH: A 72-year-old man met with a tragic end while trying to move a crocodile out after it laid eggs. The incident happened in Phnom Penh, capital of Cambodia. The man met with the tragic end at his family's reptile farm. He was trying to move a crocodile out of the cage where it had laid eggs when it grabbed the stick he was using as a goad and pulled him in. The group of reptiles then tore him into pieces.
While the man was chasing a crocodile out of an egg-laying cage, the crocodile attacked the stick, causing him to fall into the enclosure. Then the other crocodiles pounced, attacking him until he was dead. The remains of the man's body were covered with bite marks. Police said one of his arms was bitten off and swallowed by the crocodiles.
In 2019, a two-year-old girl was eaten by crocodiles in the same village. The accident happened at her family's reptile farm. There are reptile farms like this in different parts of the village. The reptiles are kept for their eggs, skins and. All are around Siem Reap, the gateway city to the famed ruins of Angkor Wat.