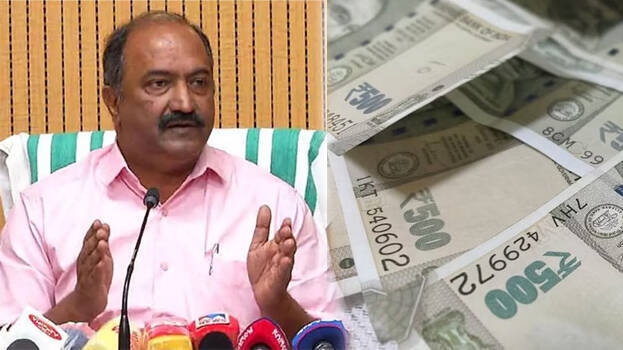 THIRUVANANTHAPURAM: The central government has cut Rs 8,000 crore from the state's borrowing limit. It is reported that with this there will be financial stress including for daily expenses. According to the revised estimates, Kerala will get only Rs 15,390 crore in loans. Since a 2,000 crore loan has already been taken for various purposes, the action of the central government is a big blow to Kerala.
Earlier, Kerala had asked the Center in writing about the amount of loan that can be taken. Yet, a huge amount was cut from the then-announced 32,440 crores. 2,000 crore from the current loan limit of 15,390 crores was taken for two months' pension and salary purposes. With this, the loan that Kerala can take in the current financial year has reduced to Rs 13,390.
The reduction of the loan limit, in the state which received 23,000 crore in loans last year, may lead to a financial crisis. Economists are of the opinion that although there is an increase in the revenue of the state due to the tax hike, it is not enough to carry forward the day-to-day expenses smoothly.