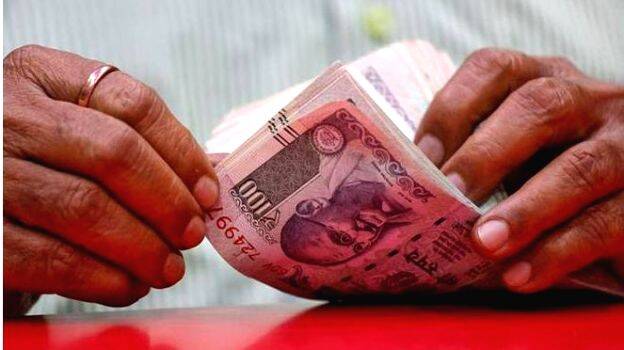 Corruption has seeped into every nook of the government like cancer. This is a well-acknowledged secret that is open to all. However, it took one village assistant from the Palakkayam village office to hit headlines in a corruption scandal, that is on some level unparalleled. Village assistant Suresh Kumar took more than Rs 1.5 crore in currency and kept it safe in his rented home in Palakkad. CM Pinarayi Vijayan has been vocal about people having 'doctorates in corruption' serving inside the government. However, it still remains startling why the government is acknowledging but not stopping the rampantly burgeoning corruption in the state.
It was yesterday that vigilance chief Manoj Abraham turned to the government recommending reforms to immediately terminate corrupt officers from service. Vigilance zeroed in on the decision after failing all attempts to stop corruption in the ever-fruitful revenue department. With the existing shabby rules, it takes nearly 10 years for a trial run to complete. During this time, the officer may retire from service or may be dead. Many officers are returning back to service from one-year suspension and are brazenly going back to old meaner ways miring in corruption. The system has failed and it is only through reforms that the state can create a bulwark against the corrupt practices.
Every major department under the government now works in an e-governance system. Papers are not sparse around in piles of files but in computer-collected data. The move is to end the hassles for people reaching offices for vital needs. Albeit the progressive introduction of the e-governance system, the files are still clogged around with zero respites. More confirming to the fact is the recently held meeting to fast track clearing files from offices. It is thus not the files or computers but the desultory and languid approach to work imbibed by generations of employees who simply reach office courtyards for chitchat and leisure.
On another note, the officers caught in corruption scandals won't even spend a fortnight in the cell but heroically return to service for their massive clout with unions and other officials in the government. This is the mainspring for corruption turning a mainstay in Kerala, as nobody bats an eyelid into the issue while the culprits get a noble name in return that most pious in service are denied.
Even the CM has the know-how about the illicit deals running behind the doors in many government offices. It is big time, the government should enter the foray and work for tougher reforms, akin to the suggestion by the vigilance department. Every department within the government should also be converted to online formats which can massively drag down the money-minting endeavors of many crooked minds in official colors.