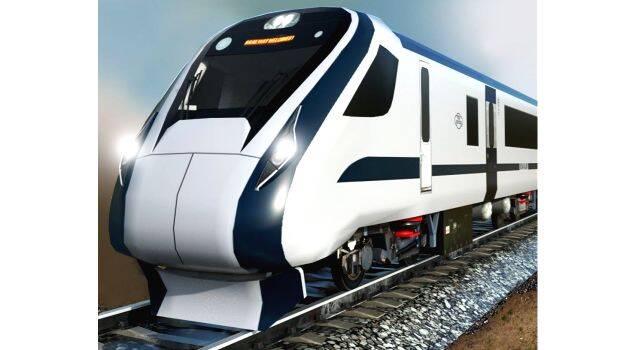 THIRUVANANTHAPURAM: The premium Shatabdi trains will be replaced by Vandebharat trains. The change will be implemented from February next year. A specially designed Vande Bharat will be launched as the replacement.
All railway tracks will be reformatted to suit Vandebharat train services. As of now, the railway tracks are designed to run at an average speed of 80 kmph. A project has been started to upgrade 25,000 to 35,000 km of tracks to reach speeds of 110, 130 and 160 km per hour. This will be completed in phases.
By 2027-28, all railway tracks in the country will be set to run at a speed of 160 km. Tracks will be fenced off in specific areas to prevent cows from entering the tracks.
The VandeBharat 'Semihigh Speed' trains are manufactured at the Integral Coach Factory in Chennai. A train will be rolled out of the factory every 8th or 9th day. Production of Vande Bharat will be started at 2 more factories to speed up the process.
3 formats by March 2024
The future Vande Bharat trains will be designed in 3 variants namely Vande Chair Car, Vande Metro and Vande Sleeper. Classification will be based on the distance served. Vande Metro for less than 100 km, Vande Chair Car for 100 to 550 km and Vande Sleeper for travel more than 550 km.